Site specific installation made of raw wool from New England farms, scaffolding, debris netting, steel, fishing net, rope, and existing lightbox, 72x6x8 feet, on view at the Christian Science Plaza in Boston, Massachusetts May 1 through November 1, 2013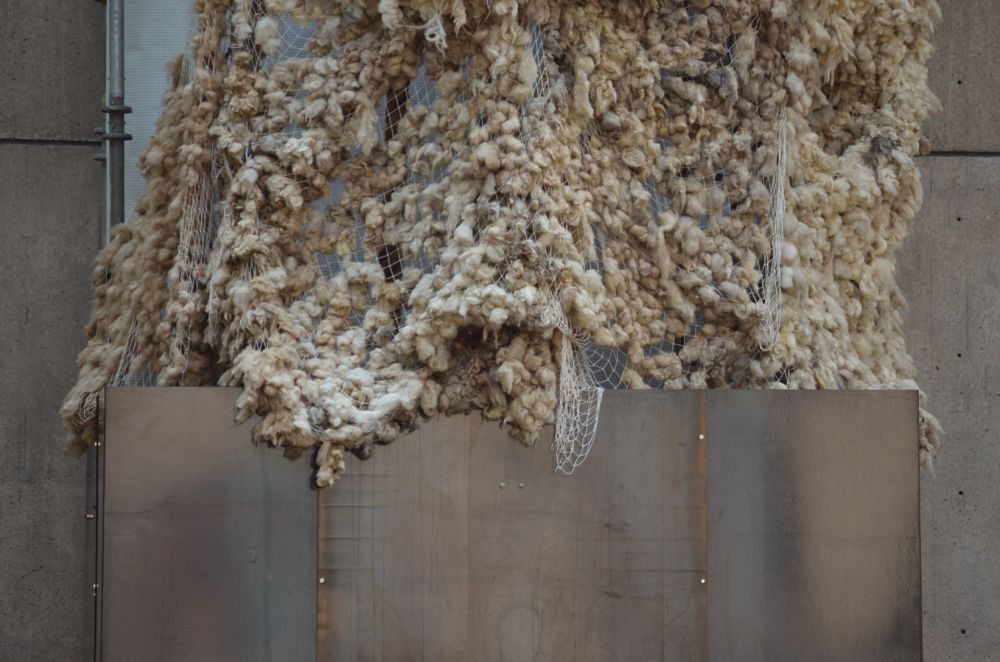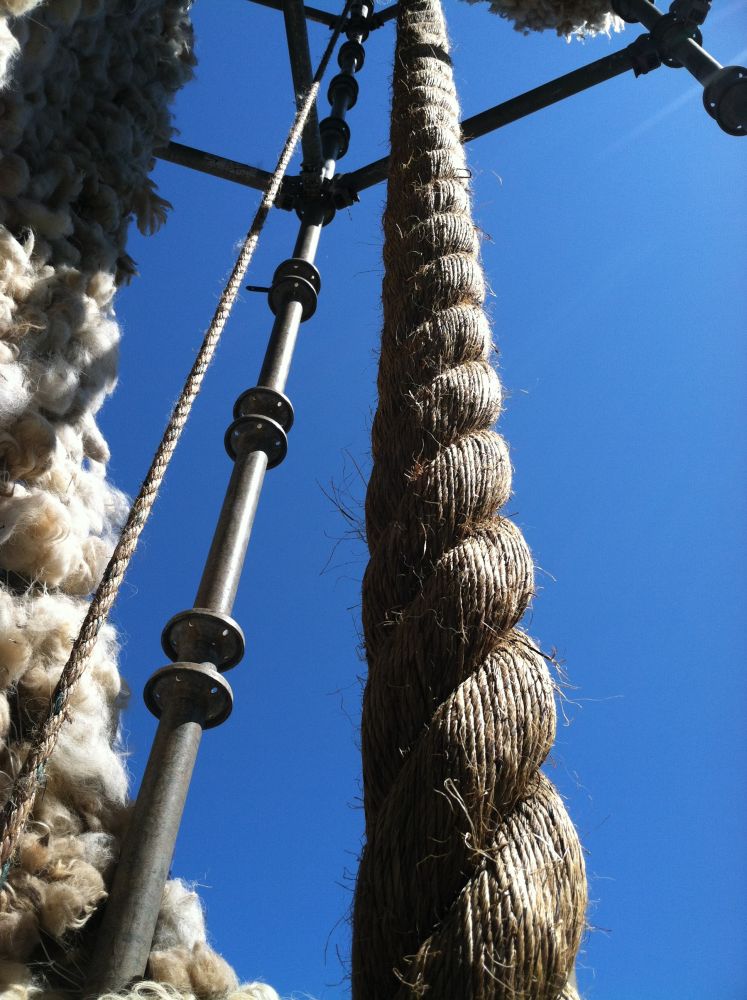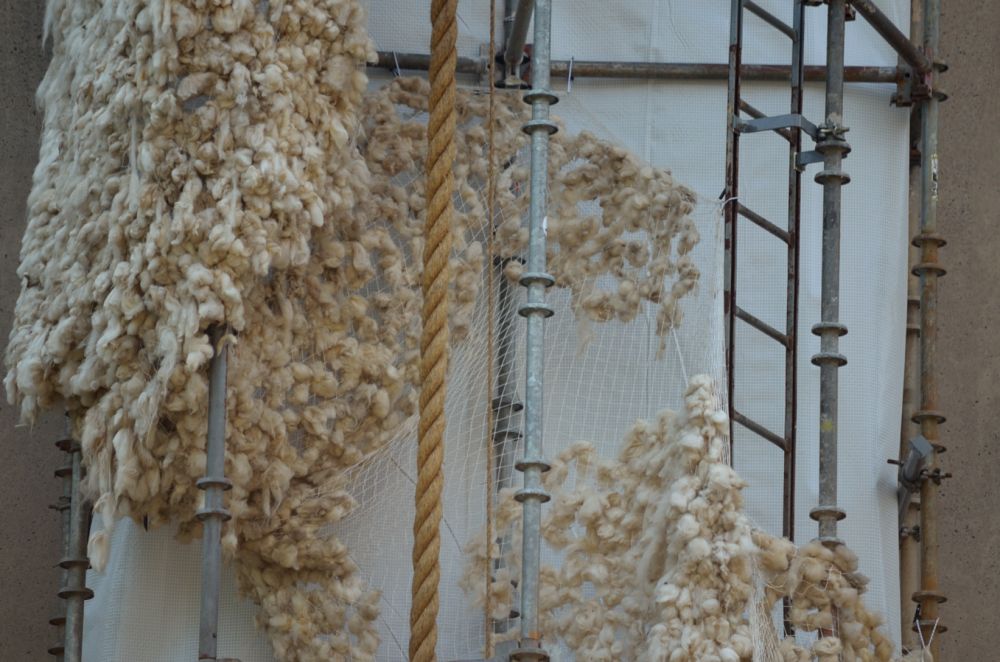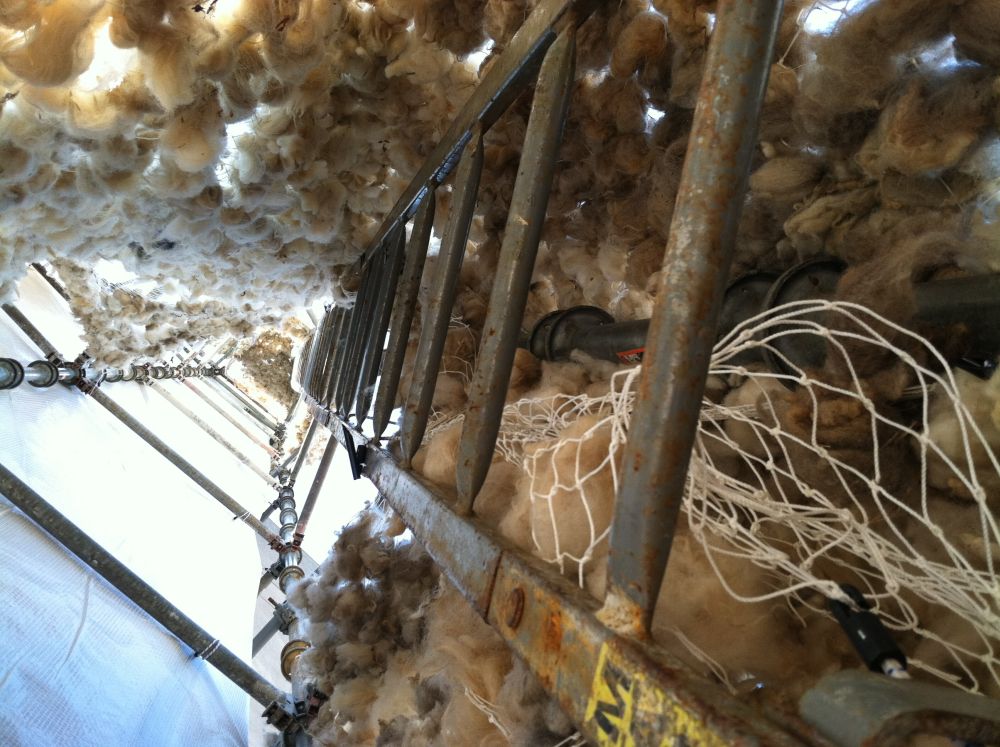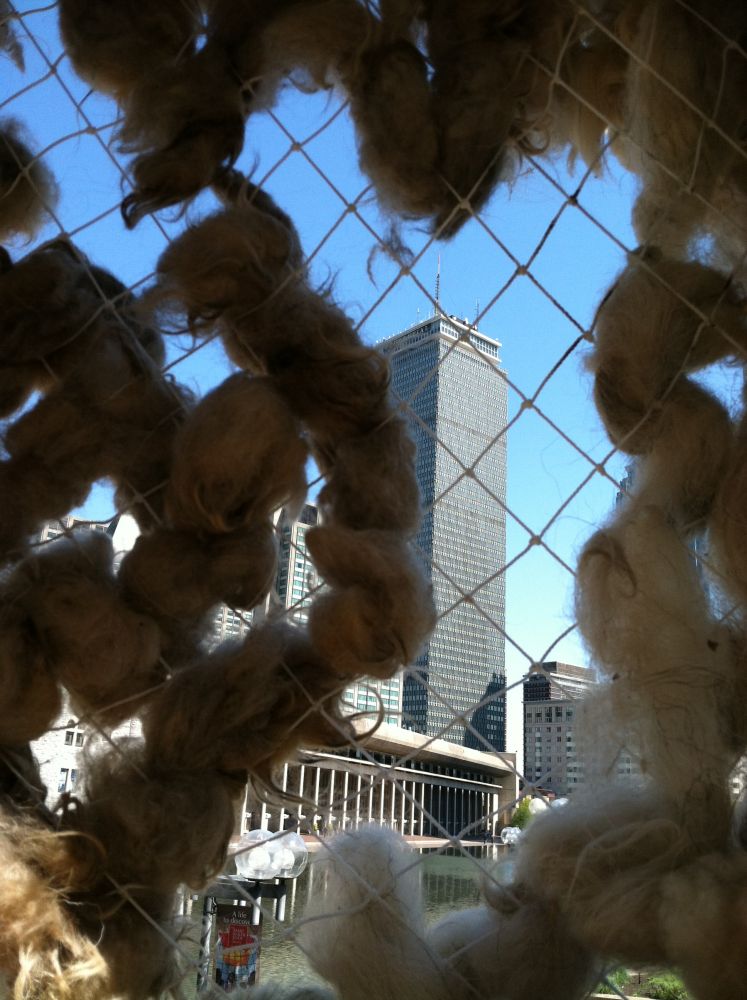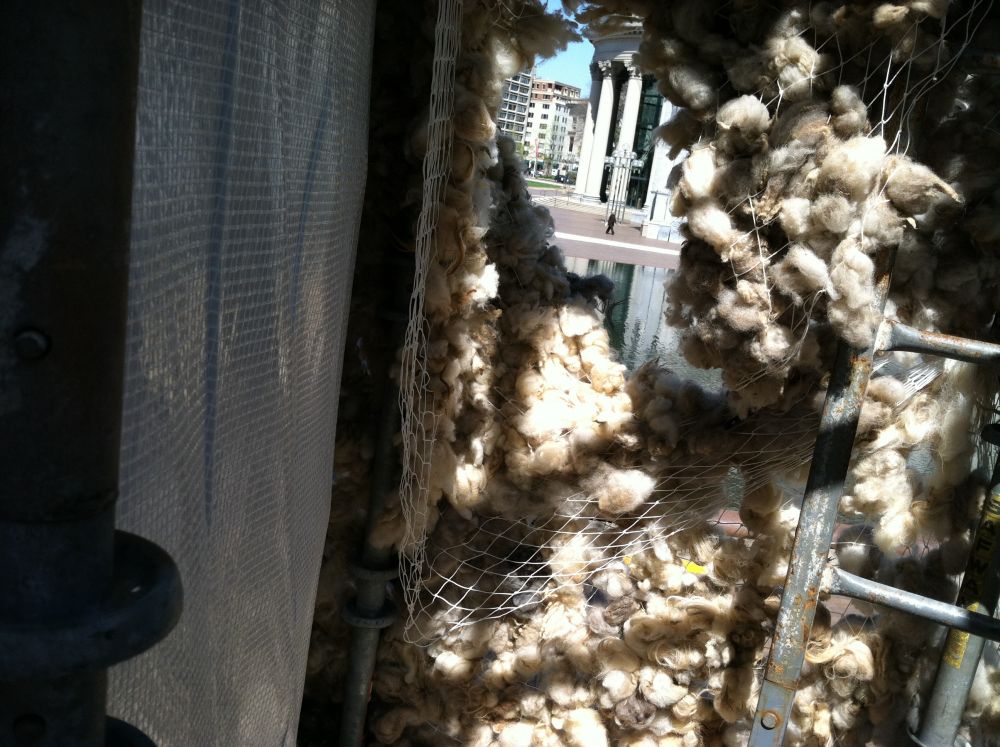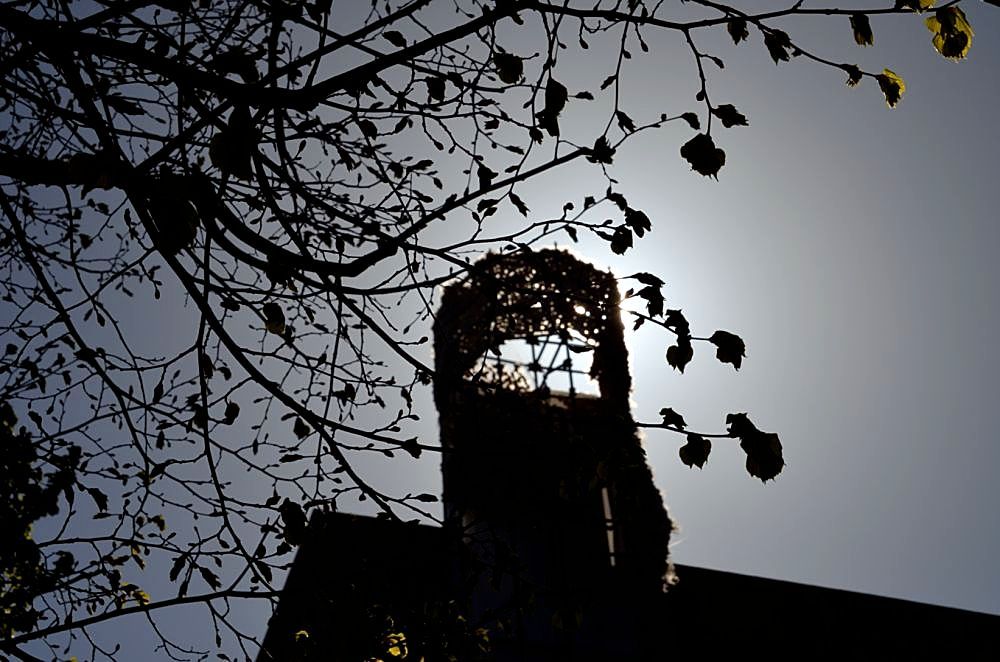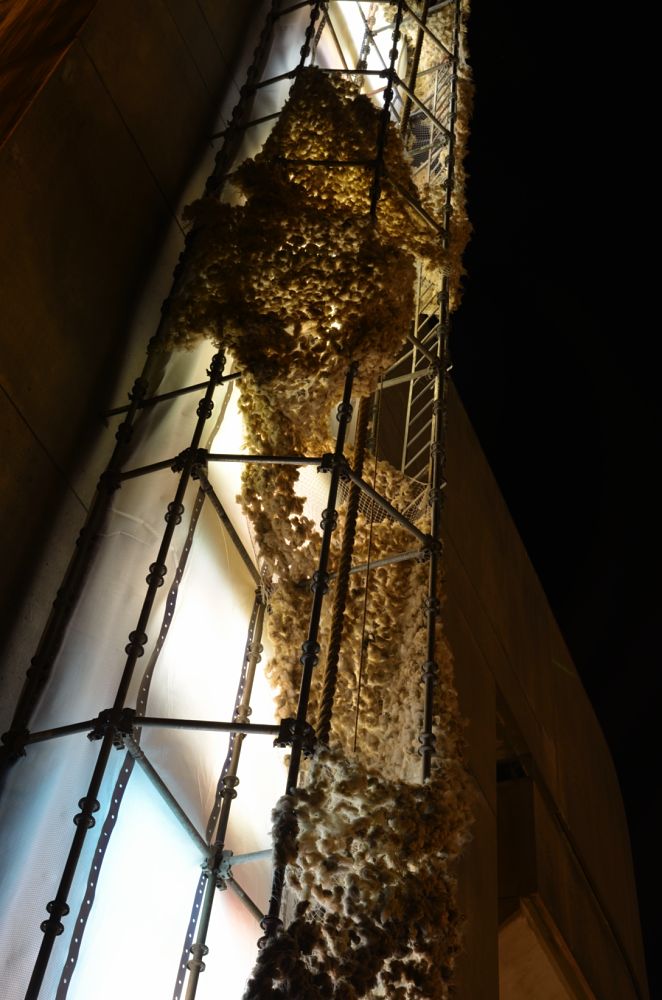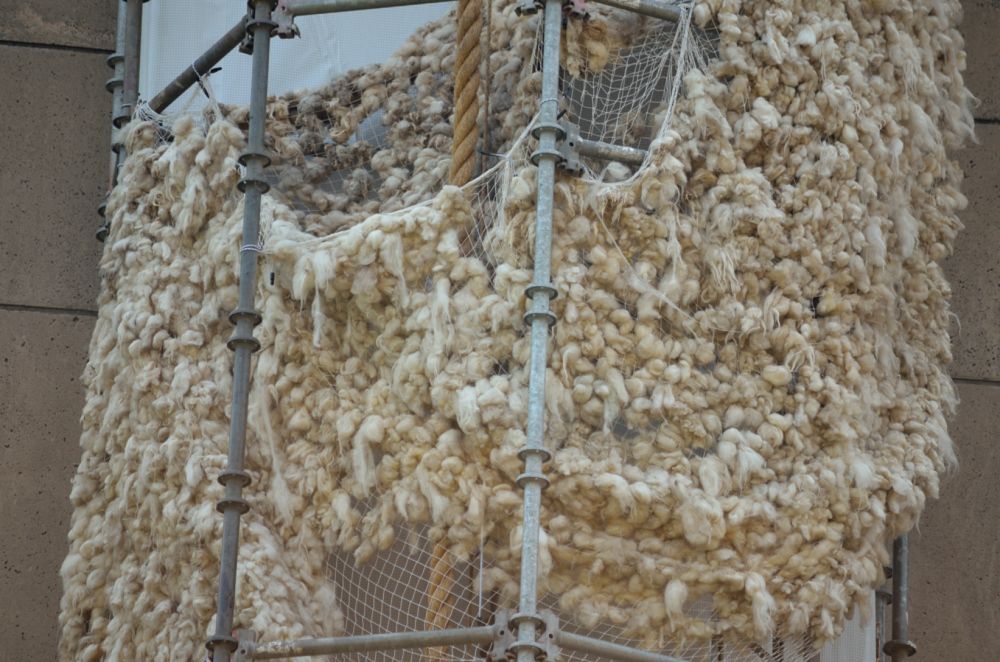 Photography by Jeff Derose, George Sherwood, Nancy wWnship Milliken
I started my process by thinking about Boston as the home of the first lighthouse in North America. About how the materials represent the industries of New England. How the wool contrasts with the solid massive materials of the plaza. How the wool moves in the wind and twists around the grid of the graceful scaffolding. But then the work comes out of the studio, interacts with its surroundings, and continues the process I began. It becomes much more than its materials. In this case, perhaps, The Lighthouse is about opening up. Opening up the impenetrable forms of buildings or of ourselves. The thick walls of a lighthouse are gone, and we witness the internal structure allowing the light to shine, not just at the apex, but throughout its length.
Video of the process of making The Lighthouse
For documentation of process and installation please scroll through the studio blog of thoughts, images and video
For more information about the materials and thoughts during creation of The Lighthouse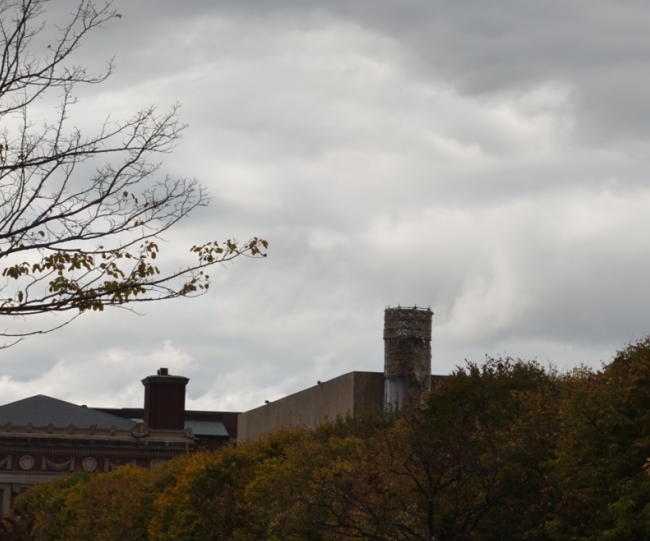 The above images were taken the last week before The Lighthouse was deinstalled.