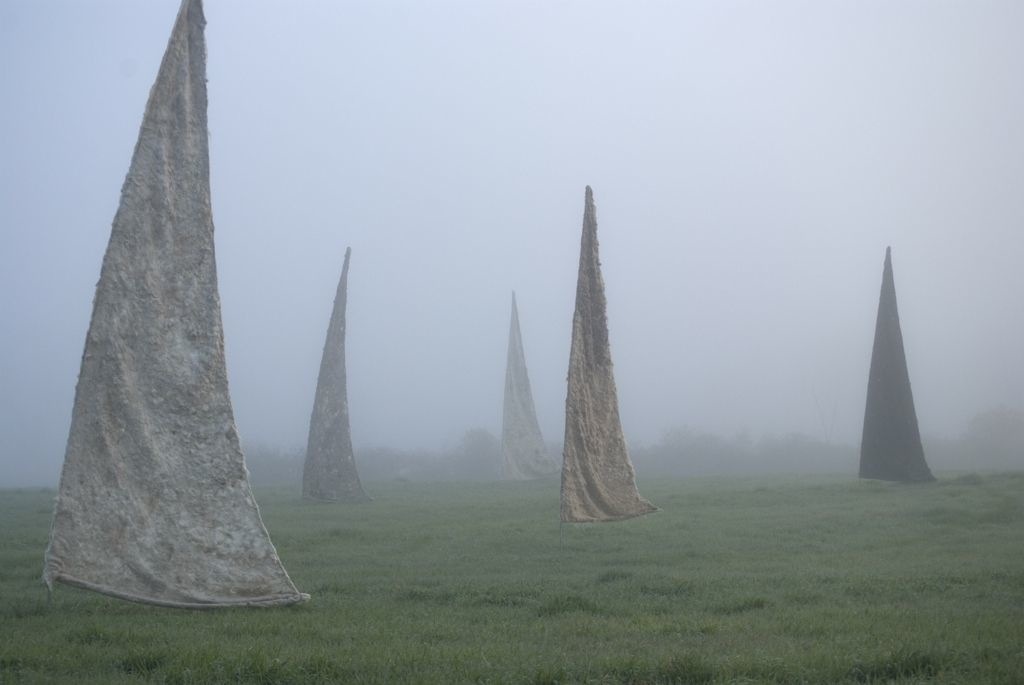 Photo credits to Nancy Winship Milliken, Jeff Derose, Josh Macaloon, David Weiland, and Maria Baranova
Vermont environmental artist, Nancy Winship Milliken, defines her art practice as "contemporary pastoralism", taking inspiration from our age-old relationship with nature to consider contemporary ecological questions. Her environmental, textural and site-specific sculptures are often performative, activated by ephemeral forces such as the wind, rain, and sun. Milliken's use of both natural and industrial materials imbedded with history stem from her interest in rural art, agriculture, and sustainable living..
To the Barn and Back on view now at University of Vermont for Feverish World Symposium, 4x16', earth paint and canvas, 2015
Working with the thin layer of earth that feeds the growing human population is a noble task, though one fraught with complications of modern agricultural methods that contribute to climate change. Using earth as a pigment, Milliken transcends the daily chores of a farmer to become a metaphor for the delicate balance we often maintain between economic prosperity and environmental conservation.